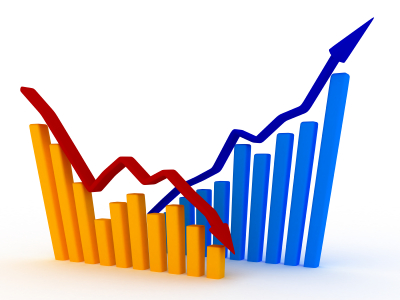 Welcome to Part 4 of a live dealership case study.  This is the final chapter of a 6 week project.  You can catch up by reading part 3 and previous chapters as well.  In this chapter we will discuss what the dealership is now doing and what they have accomplished in the 6 weeks that I have spent working with them.
CRM
The dealership is now up and running with eLead CRM.  The sales department is bought in and are all using the system effectively.  This was one of the best setups and transitions that a dealership has had.  In fact, the only challenges came from DMS integration.  The dealership uses Lightyear which has had updates that made integration more challenging.  However, the problem is being handled.  One thing that was an eye opener for me was setting up a perpetual workflow for a process to handle internet leads.  This is something that I remember doing when I was selling cars as an ISM back in the day at Courtesy Honda where the system was not setup to alert me when I had an action due but rather I had to follow a calendar.  Initially, I wanted hard tasks like emails and phone calls to be setup.  But I was convinced that with less man power and a smaller internet department it will cause the reps to get behind.  So we installed a perpetual workflow using my Dealer eTraining customized processes and guidelines.  It has been working fine and the dealership has not missed a beat.  I have been getting rave reviews and lots of appreciation for making the power move of getting the CRM in place.  This is one of the biggest accomplishments that we achieved.
Desking
The sales managers are using eLead to desk deals and appraise vehicles.  It is "a breath of fresh air" as they tell me because they are enjoying the ease.  They were doing all desking in Lightyear and thought it was easy until they experienced what this tool can do especially when you factor in appraisal tools.
Inventory Market Analysis
The dealership never had an appraisal tool or let along a market analysis tools which are evident by the 8-10 units per week that I would change on the website as specials because they were over 100 days old.  In fact the store averages 20-30 used cars per month with 40% of the inventory being over 50 days old.  It was a tossup of getting vAuto which I was suggesting.  I really believe that with the dealership being located on car dealer row and with such a nice lot they should be rolling 50 used cars per month.  Luckily, eLead has an appraisal and market analysis tool which will not allow the managers to do a better job working the used car inventory.  I see used car sales moving up within the next 6 months with better inventory turns.  Being that the finance manager does a great job at this dealership, I am confident that the dealership will see big improvements in gross profits.  The managers are happy about this piece.
Reputation Management
While we still did not get iPads as I recommended, we started to diversify how we get reviews.  I placed an emphasis on cars.com being the most important site because they offer a chance to get $100 for signing up to leave a review.  The process that I created involves contacting all customers that bought and serviced cars at the dealership and sending them individual templates based on who their email provider is and sometimes just based on the source that they came from.  For example, if you an email address are a yahoo address I ask for reviews to be written on yahoo or dealerrater.  Another example is a Gmail user; I send them to G+ or yelp.  Some customers will be referred to cars.com and others to other sites.  The whole idea is to diversify a portfolio of reviews so that they are scattered all over the web.  We also incorporated edmunds.com as well.
Social Media
The dealer has been impressed with what has been posted and the increasing engagement on facebook.  We have been actively involved in local community news and events.  We have been taking more pictures and videos and optimizing them to create quality content for the dealership.
What does the future bring?
The future brings me back into the dealership for 1-2 days per month to help with content creation.  In addition, I will be handling phone training because that is the next important aspect of what needs to be improved.  The dealership remains to be number one in the district and is ranked as a top 100 dealer for the OEM.  It comes down to management of the people and maintaining quality control.  I think that we accomplished a lot in such a short time and we will continue to focus on growth.
What can dealers do to get ahead in 2013?
Every single dealership needs to create a checklist of what is and what is not working for them and create a plan to fix or adjust their situation.  Examples of what needs to be fixed:
Sales Process Training: Train the basics as well as modern day standards in order to help mold your people into modern day sales professionals.

Internet/BDC Training: The CRM needs to be updated with newer email templates and best practices need to be reviewed for all members that are involved in internet sales and business development.

Phone Training: Everyone needs to improve their skills on the phone and be able to properly handle outgoing and incoming calls with different sets of objections to overcome.  Every process in the dealership has it's own set of word tracks.

Hospitality Training:  Managers needs to improve the way their sales staff functions on the sales floor.  Stop tossing around a football or playing games and do something proactive to drive business when it is slow.  In addition, train mannerisms and create a 5 star customer experience so that they are welcome as guests of the dealership.

Read Books:  Learn to brand yourself and your business.  Learn to motivate yourself and get fired up.  Do the things you need to do to be a success.
Do you need help?
Dealer eTraining has created a limited edition 2 day training program for managers, sales and BDC professionals to "Kick off 2013".  This program brings back the basics of "old school" and integrates "new school" business practices that will condition your staff to move to the next level and start to 2013 on the right track.  Dealers that want to get ahead need to contact me directly at stan@dealeretraining.com or visit me on social networks.